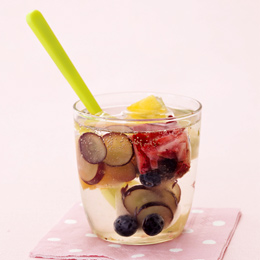 Frozen fruit cubes transform any drink into a rainbow of colors.
Ingredients:
Instructions
1. Layer chopped fruit in an ice cube tray, two colors per compartment
(we used strawberries, oranges, pineapple, whole blueberries, purple grapes, and kiwi).
2. Top each with seltzer and freeze until solid, about 2 hours.
Makes any drink even water colorful like a rainbow.